How does Yacht Connections Boat Costs Compare to other boats charter companies?

How does Yacht Connections boat costs compare to other boats and boat charter companies in San Francisco? Read this testimonial:
This is NOT a review of my yachting experience with Yacht Connections International – this is merely a review of a my interactions with them when coordinating a corporate outing. We ended up not going with this company due to our size – we were too big of a group for their 12 person yacht, and a bit too small for their larger yachts. However, throughout my research process, I found them knowledgeable and accommodating. I researched a ton of other boat/yacht companies in the bay area, and these guys, BY FAR, were the most appealing for a variety of reasons.

Cost-wise, this is a high-class, top of the line type of yacht – not your typical rent-a-boat type of thing. So you should expect to pay more  – but I was surprised at how affordable and intriguing their offers were. It's like having nose-bleed seats at a sporting event and then being offered premium box seats for 30% more of your original ticket – extremely tempting.

When working with them, I could sense their passion for the yachting experience and their desire to help others enjoy their passions. I would not hesitate to recommend them for any group wanting to experience the SF bay in a high-class way.
– Esther K.
From Yelp Review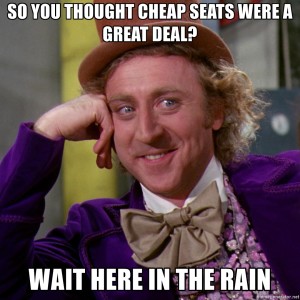 Make sure you ask boat charter companies, how much interior seating do they have?
Yacht Connections custom designed boats aka Yachts, offer ample interior seating as well as outdoor seating.  Many boat companies give you one or the other…
Yacht Lady, 12 guests
California Spirit,
o   130 standing receptions
o   100- Casual Flow Seating over two decks
o   64 – Seated Buffet Meals, Main Salon
o   48 – for formal dining, requiring chargers, multiple wine-glasses for pairing etc.
– 34 – Seating Upper Salon
– 69- Guests Standing Upper Salon
Exterior Space: 30 on the Bow (front), Aft Upper Deck Exterior – 60-80, Semi Enclosed Exterior Deck, Main Salon – 20.
Make sure you ask boat charter companies what type bathrooms they have?
Yacht Connections, custom designed boats aka Yachts, offer full-size restrooms, fresh hand towels and live Orchids…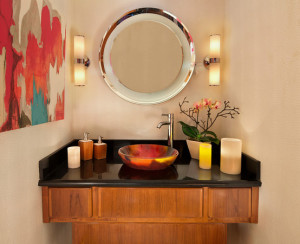 (This is really a picture of one of our Yacht bathrooms!…)